Shutterbug
Wherever I go, it's almost guaranteed that I will snap a picture or two… or twenty. Over the years my creative side has grown into hobby that also serves my clients well. Taking listing photos that show and sell their homes effectively has become my specialty.
_____
Hiking in Colorado was an amazing experience! Many flock here for the skiing, but an early summer view of Mt. Crested Butte suits me just fine.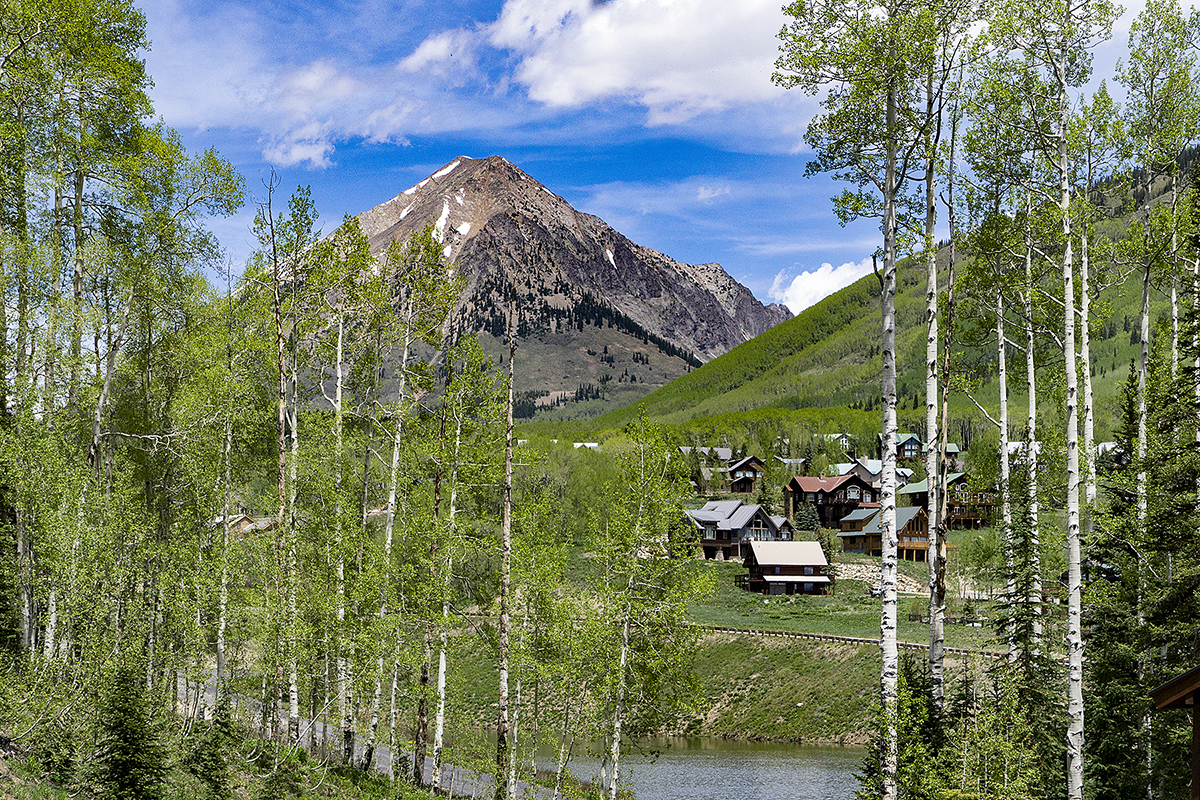 Ironically, this isn't the mountain they call "Red Rock" but you could have fooled me.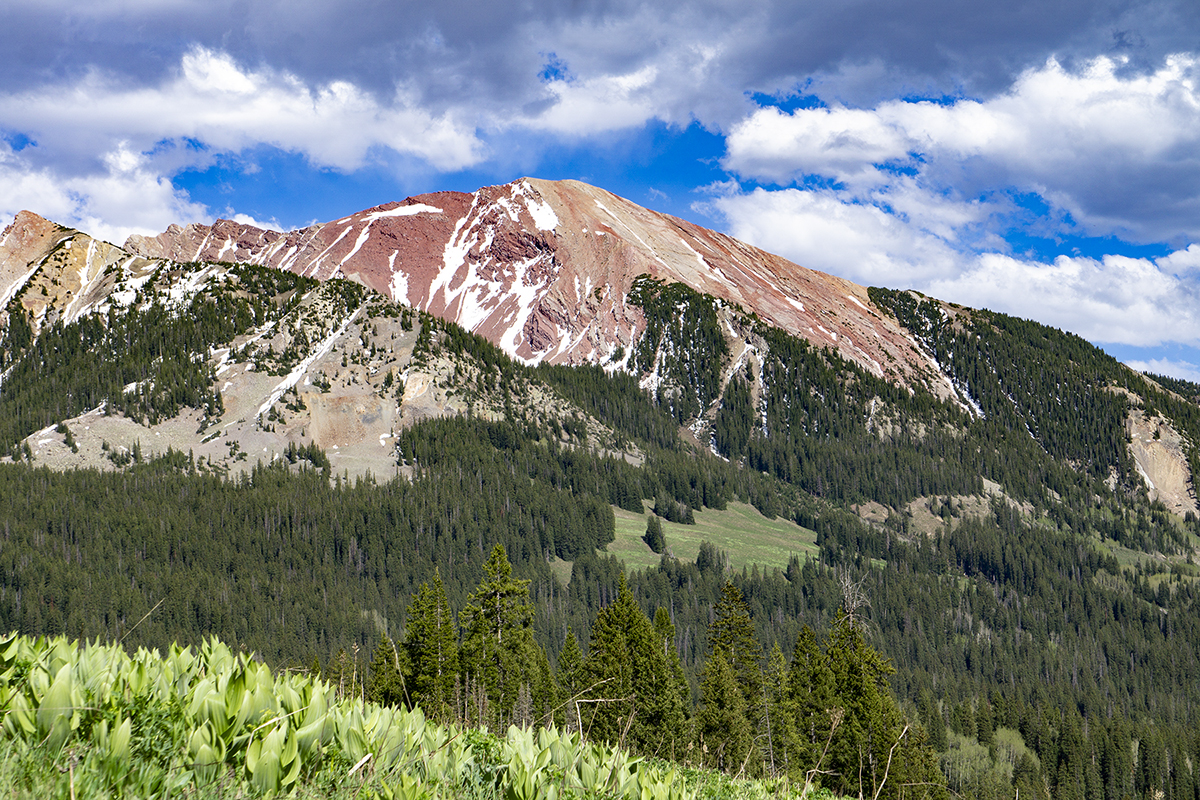 We cruised down the Black Canyon in the Curecanti wild area of Gunnison, CO.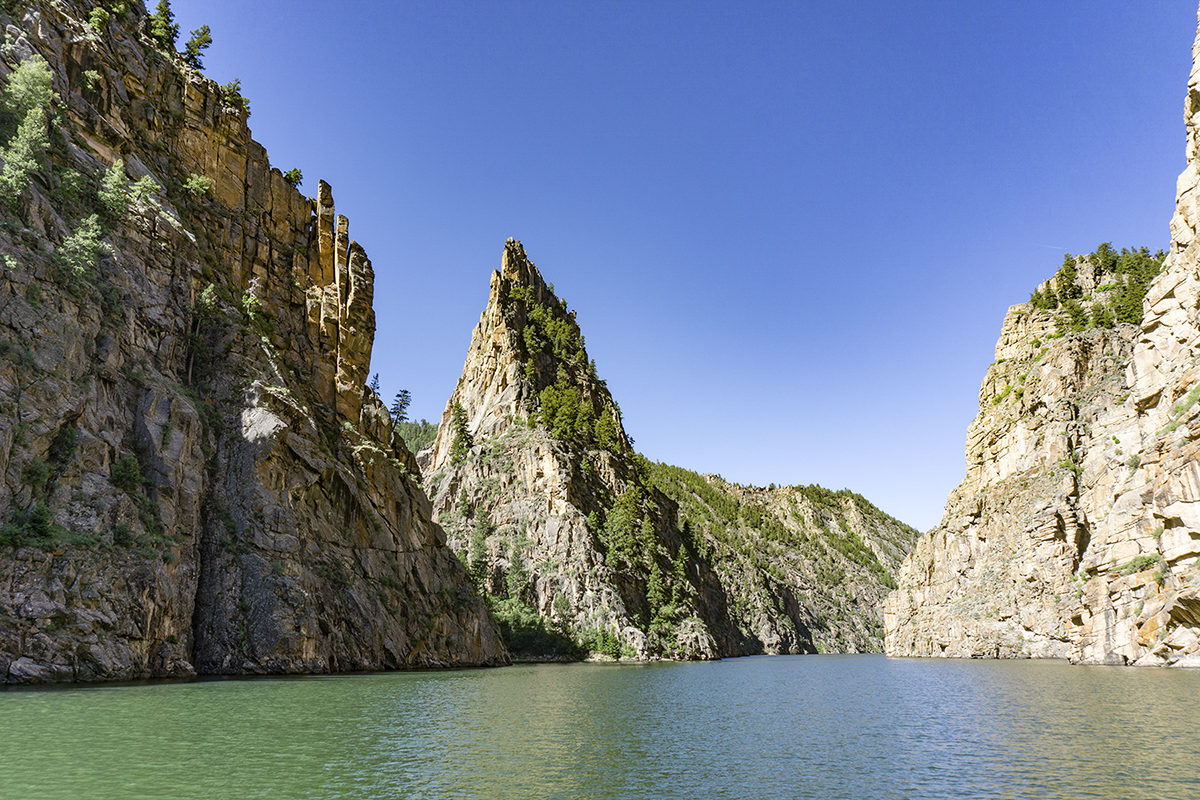 Had I captured this vista of the Dillon Pinnacles on a different day, there may have been no water at all in the Blue Mesa reservoir.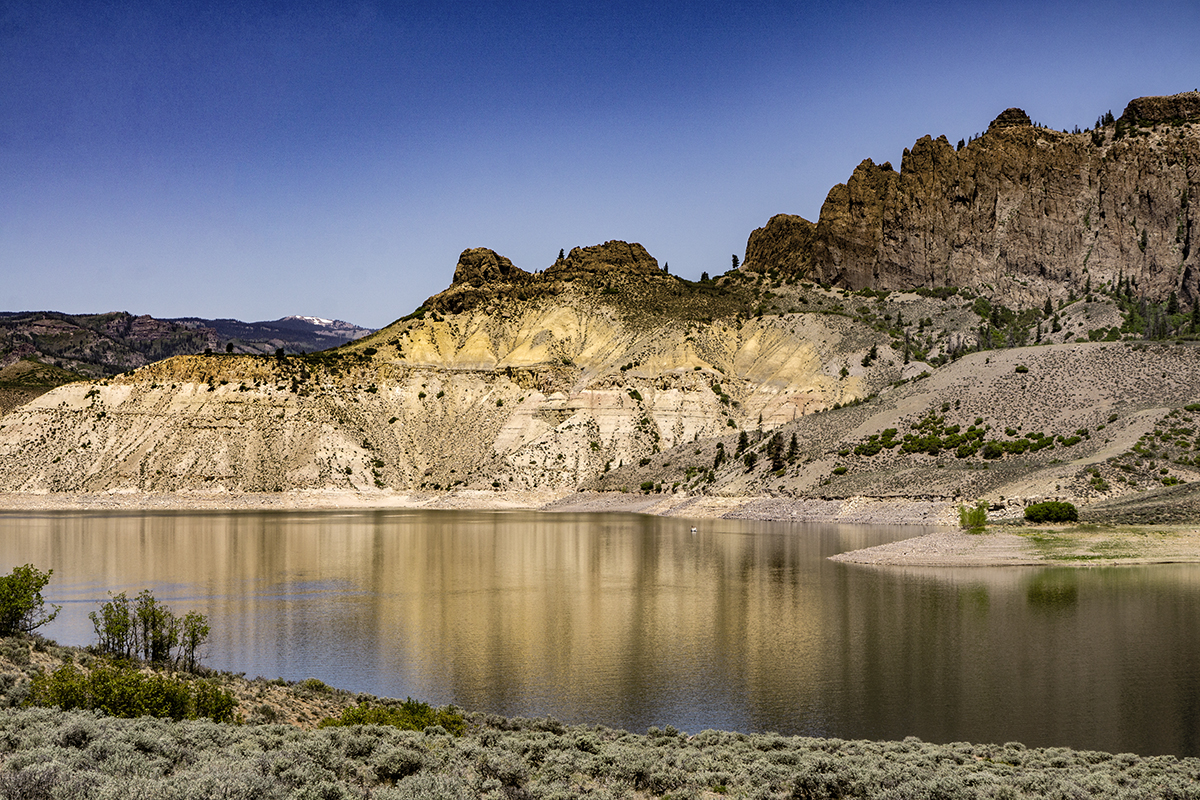 _____
The first of many Key West iguanas I've met. Funny thing: these guys don't scare me, but a centipede does!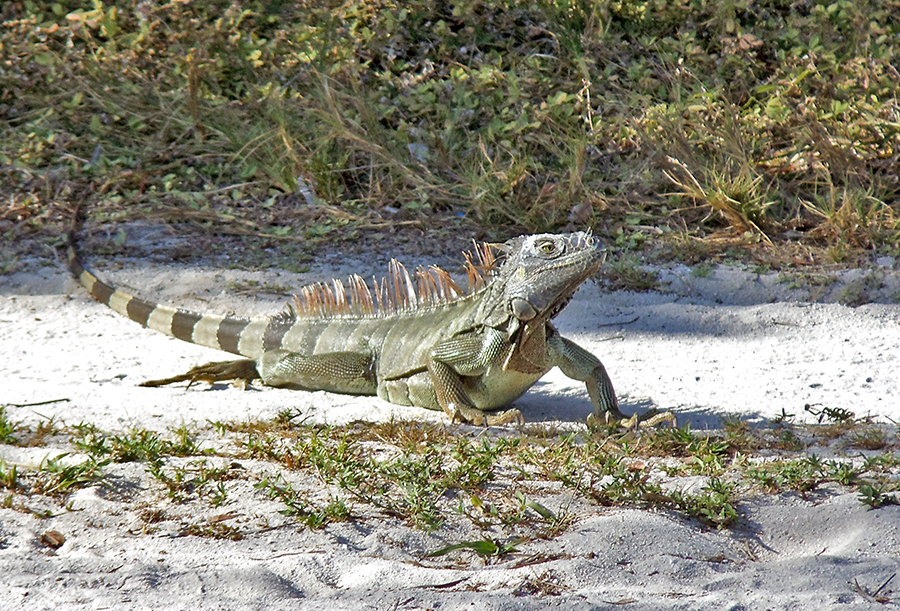 I stalked this egret while he was checking out a few shops.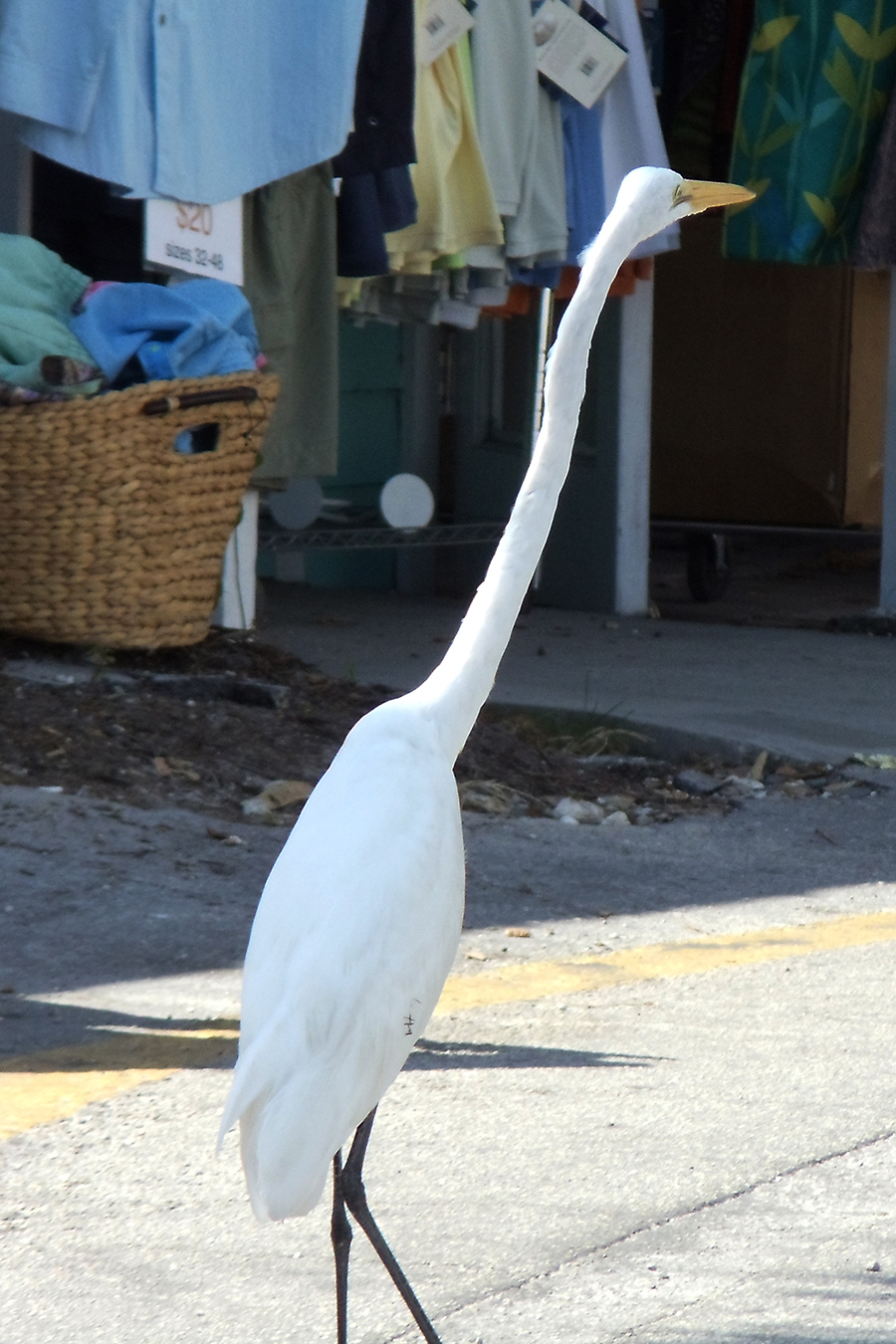 And he checked ME out after I caught up with him!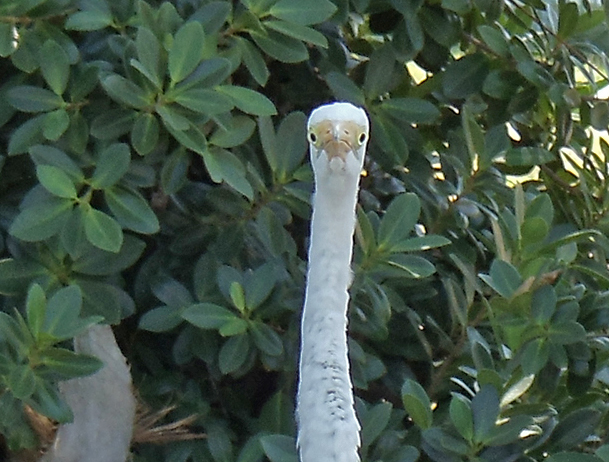 Rows of shrimpers in the Stock Island harbor next to the Hogfish Bar & Grill… a casual place with the biggest, best shrimp ever. I'll have mine with coconut, please.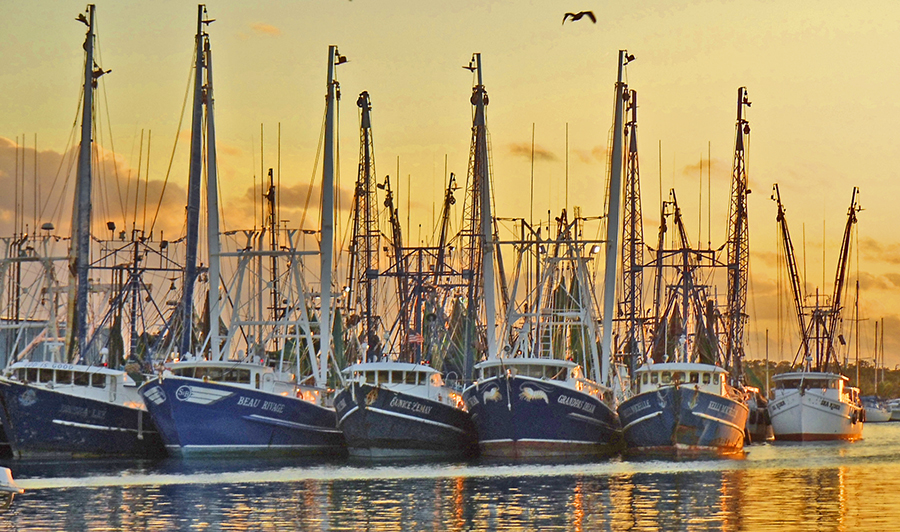 Just pull a few branches together with a few rocks and…..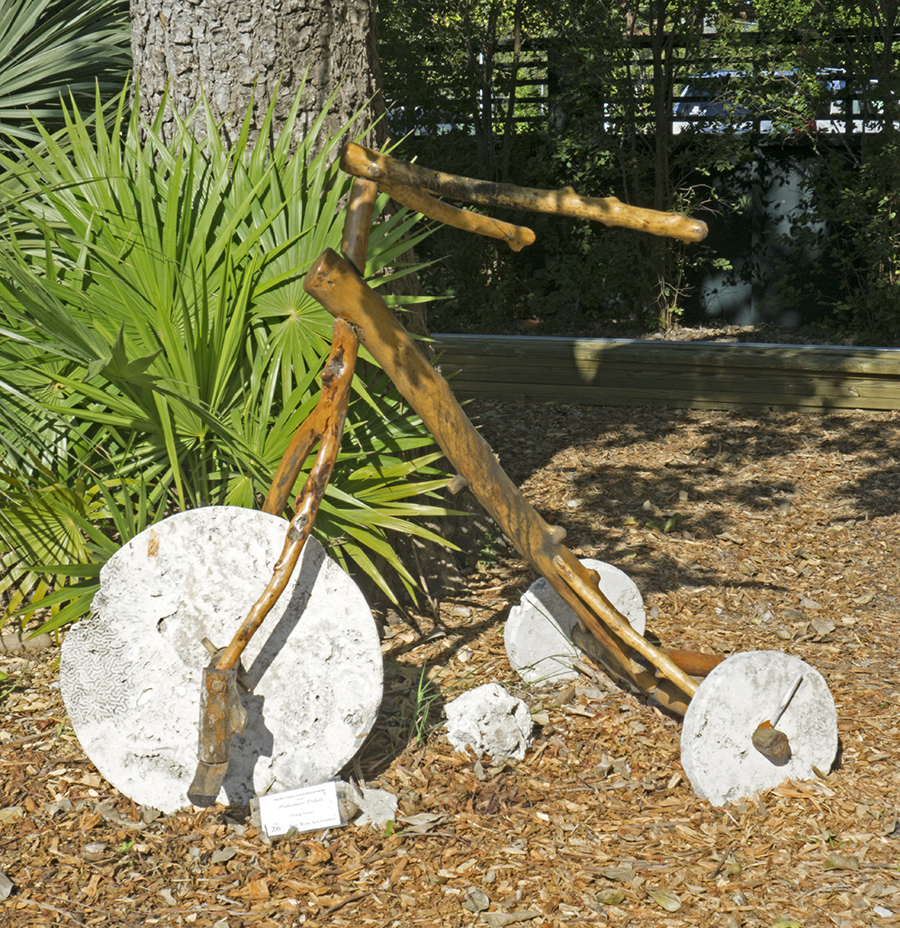 The Dry Tortugas island is located between Florida and Cuba. Named dry, as in "no fresh drinking water" and tortugas for turtles, of which there are many. The island is a protected nesting area for frigate birds who are checking out our boat.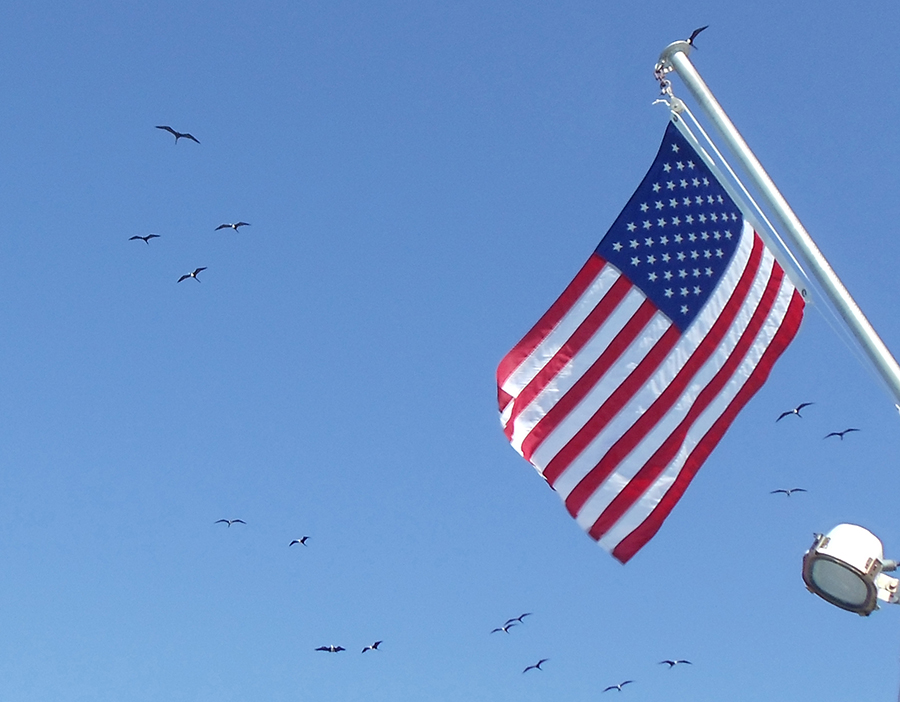 _____
The Sinnemahoning Valley, viewed from mountaintop Montour Road in Cameron County, PA where gorgeous vistas are all around!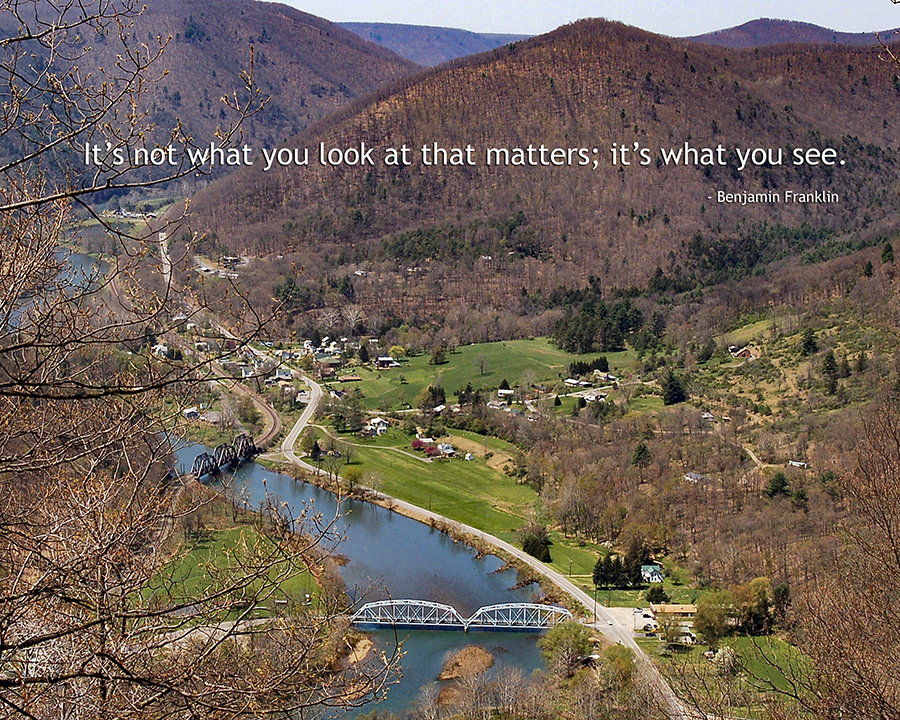 This raccoon's tail was dripping water so I'm guessing he climbed up the tree after trekking through the creek below.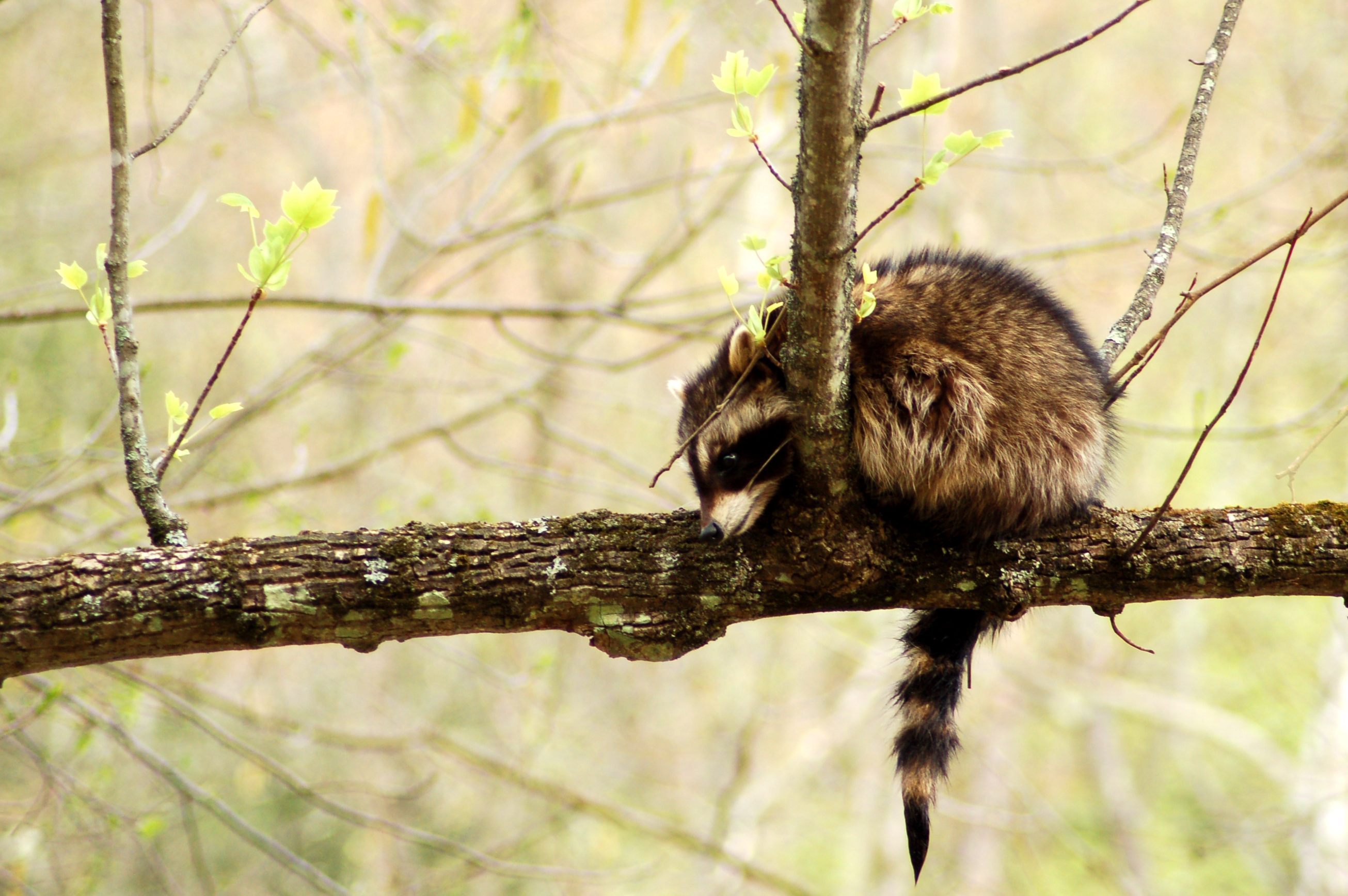 Was trying to snap one of these eagles as it flew over the water but I missed. Imagine my excitement when he landed in this tree not too far away from where I was standing! Wonder what they're saying to each other?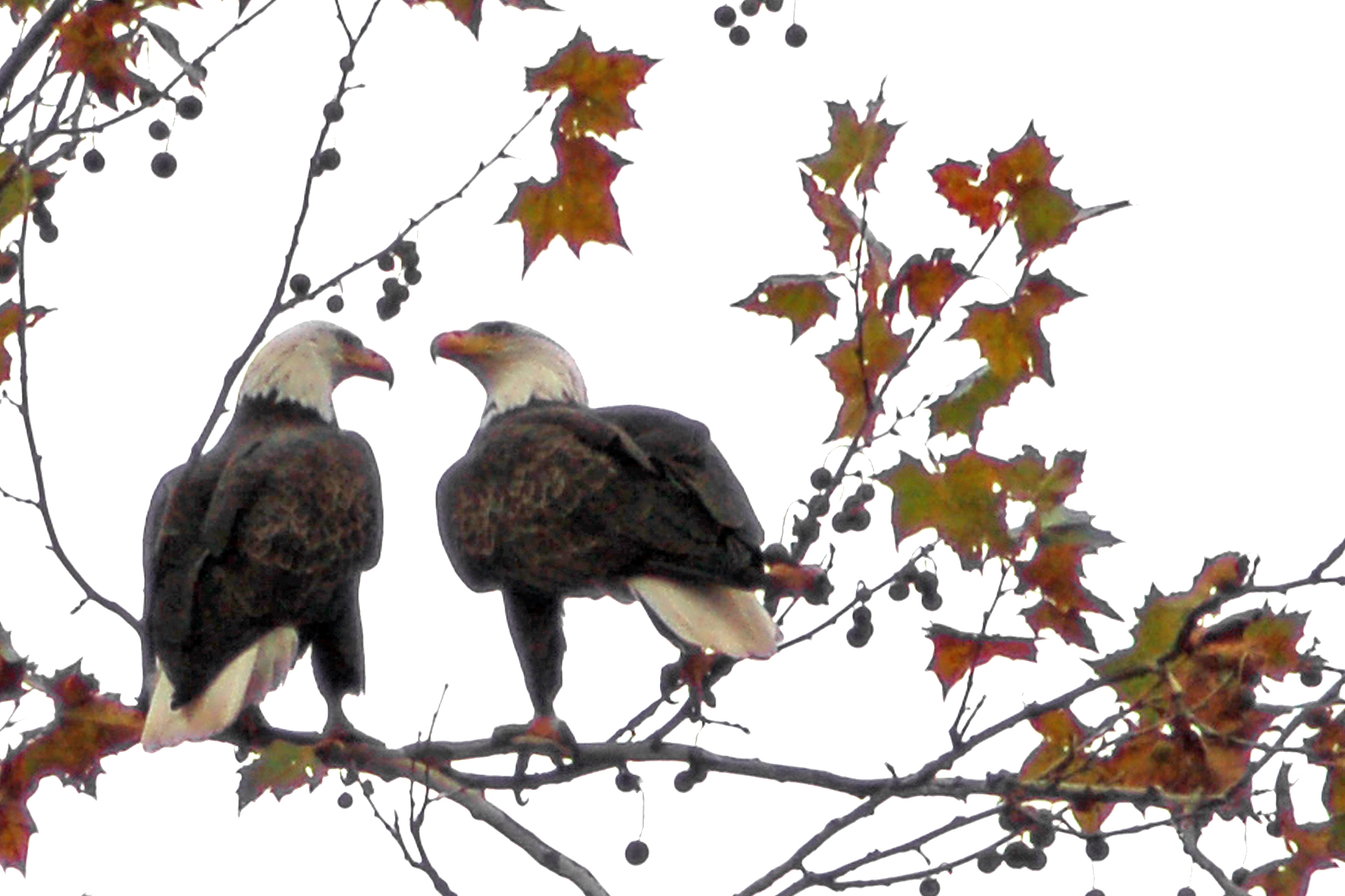 A Mallard couple swam beneath the eagles.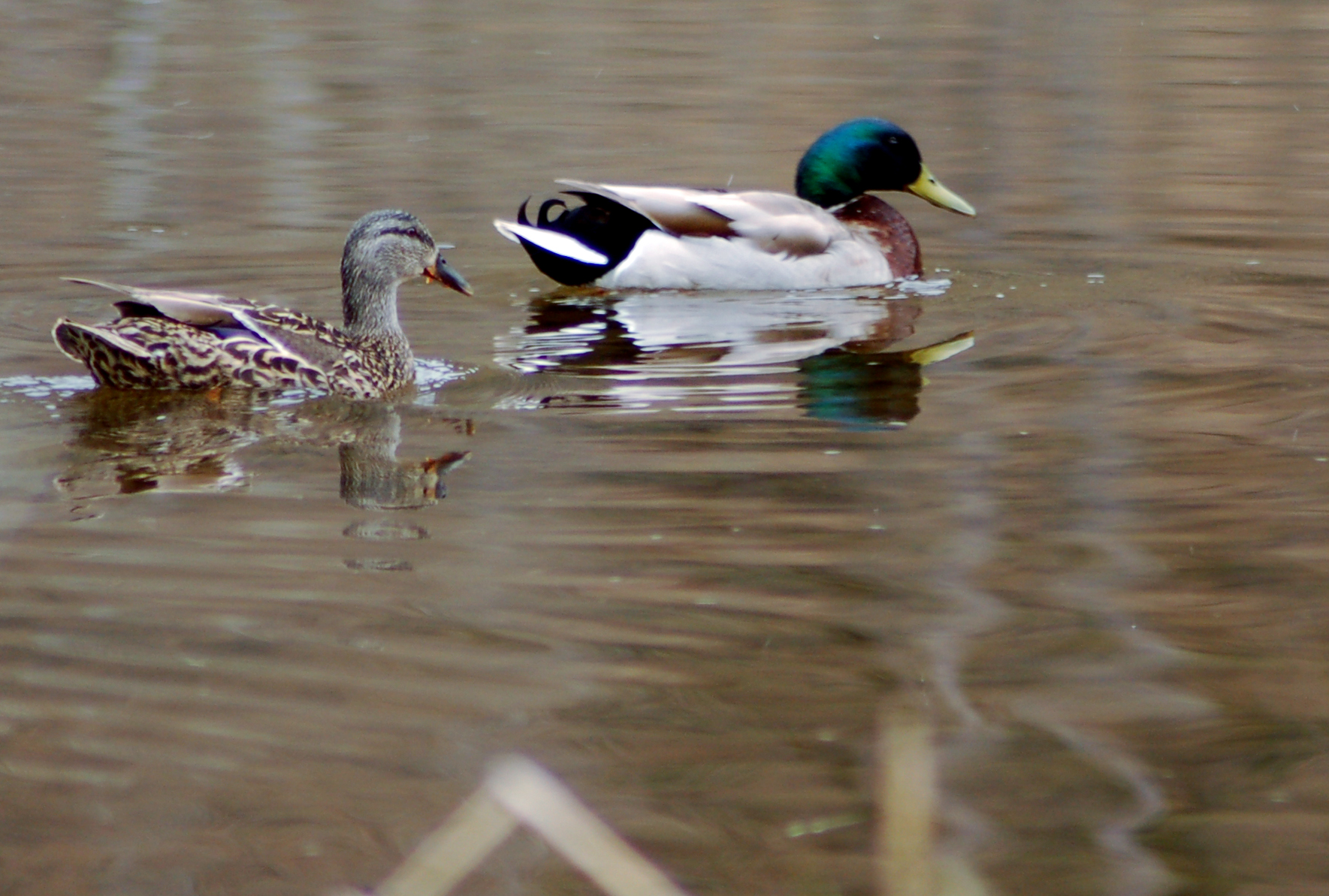 One of many rattlesnakes seen in the mountains of PA.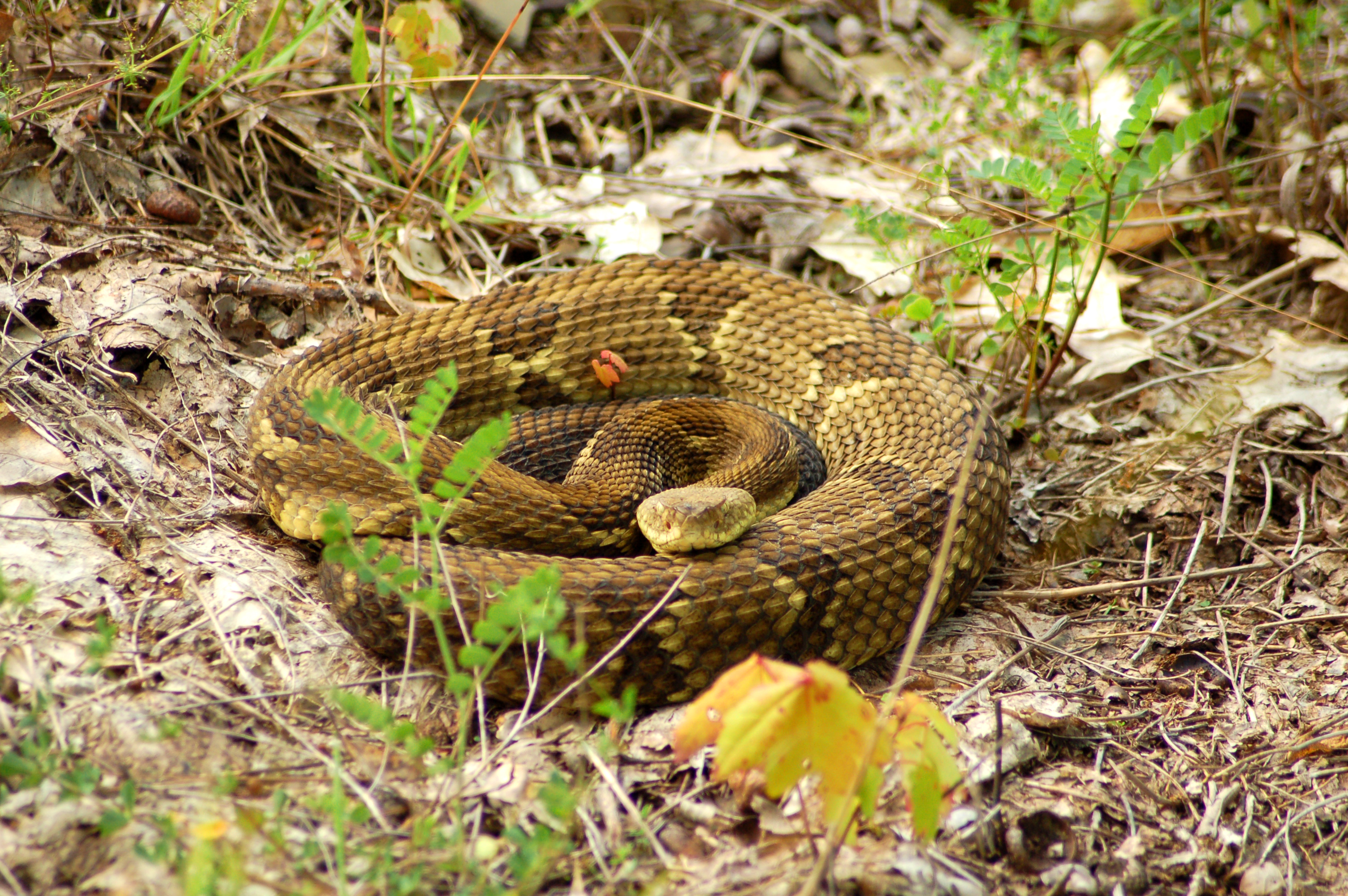 A Red Tail Hawk and I watched each other.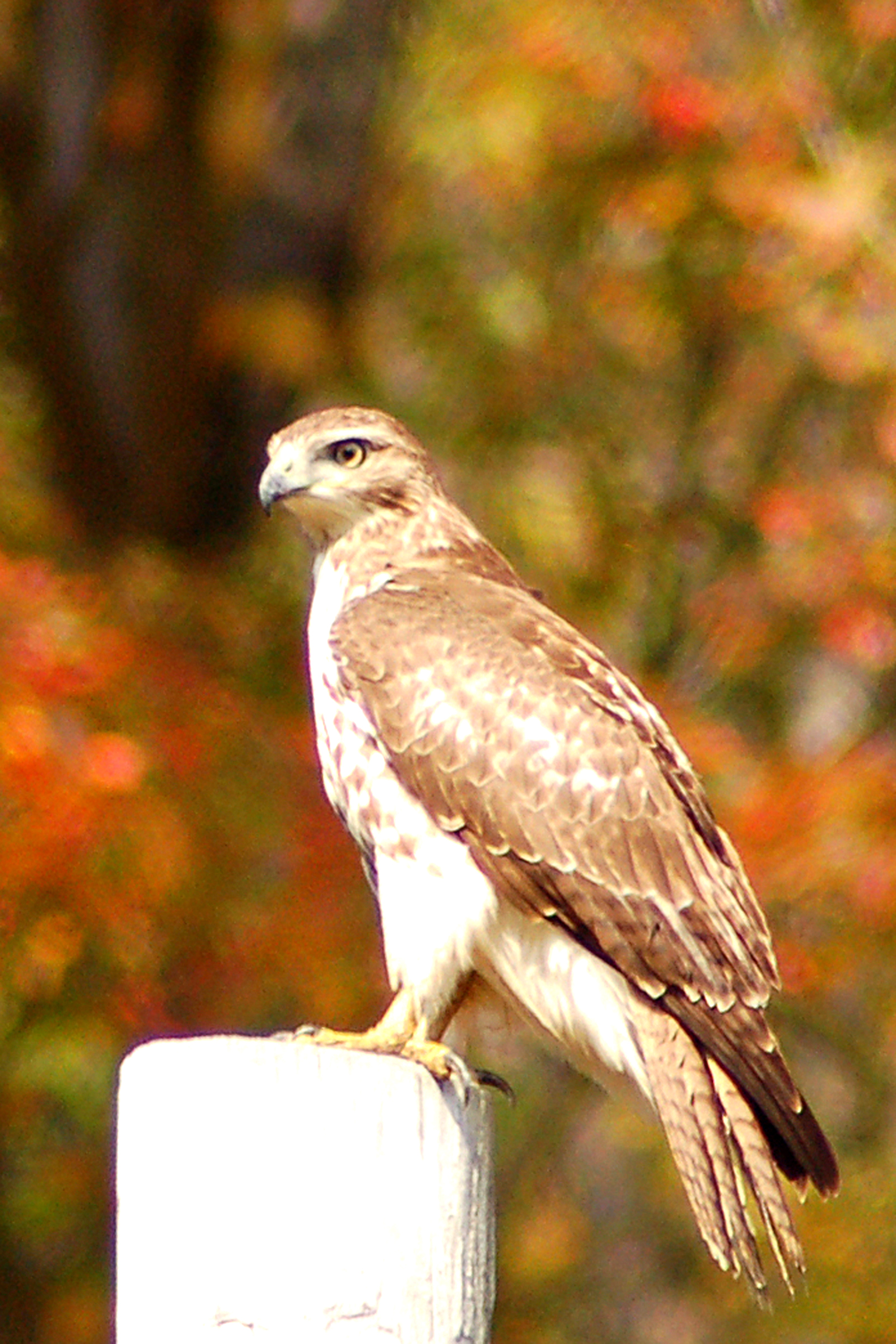 Two bull elk browsing some grass near Benezette, PA.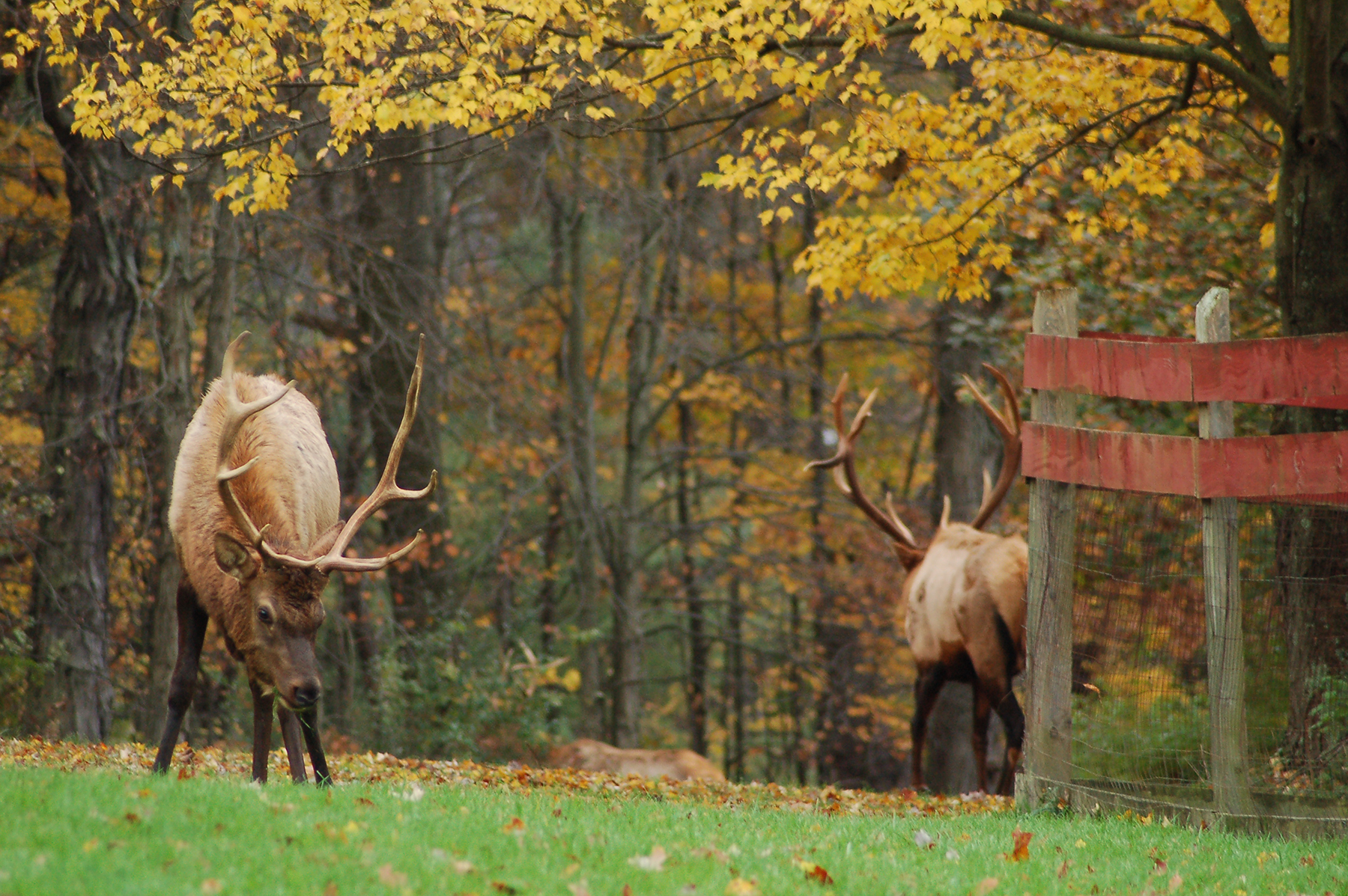 There were four fawn until a noise spooked them.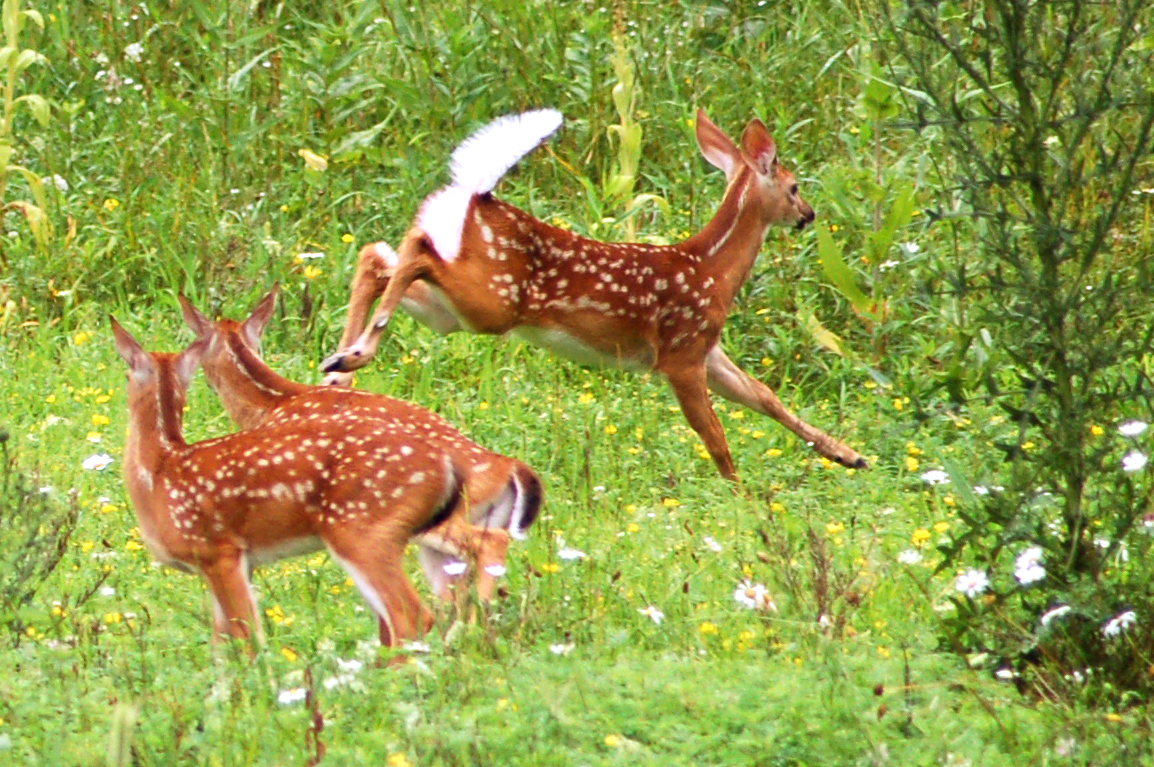 Porcupine seen at night while we were spotting deer.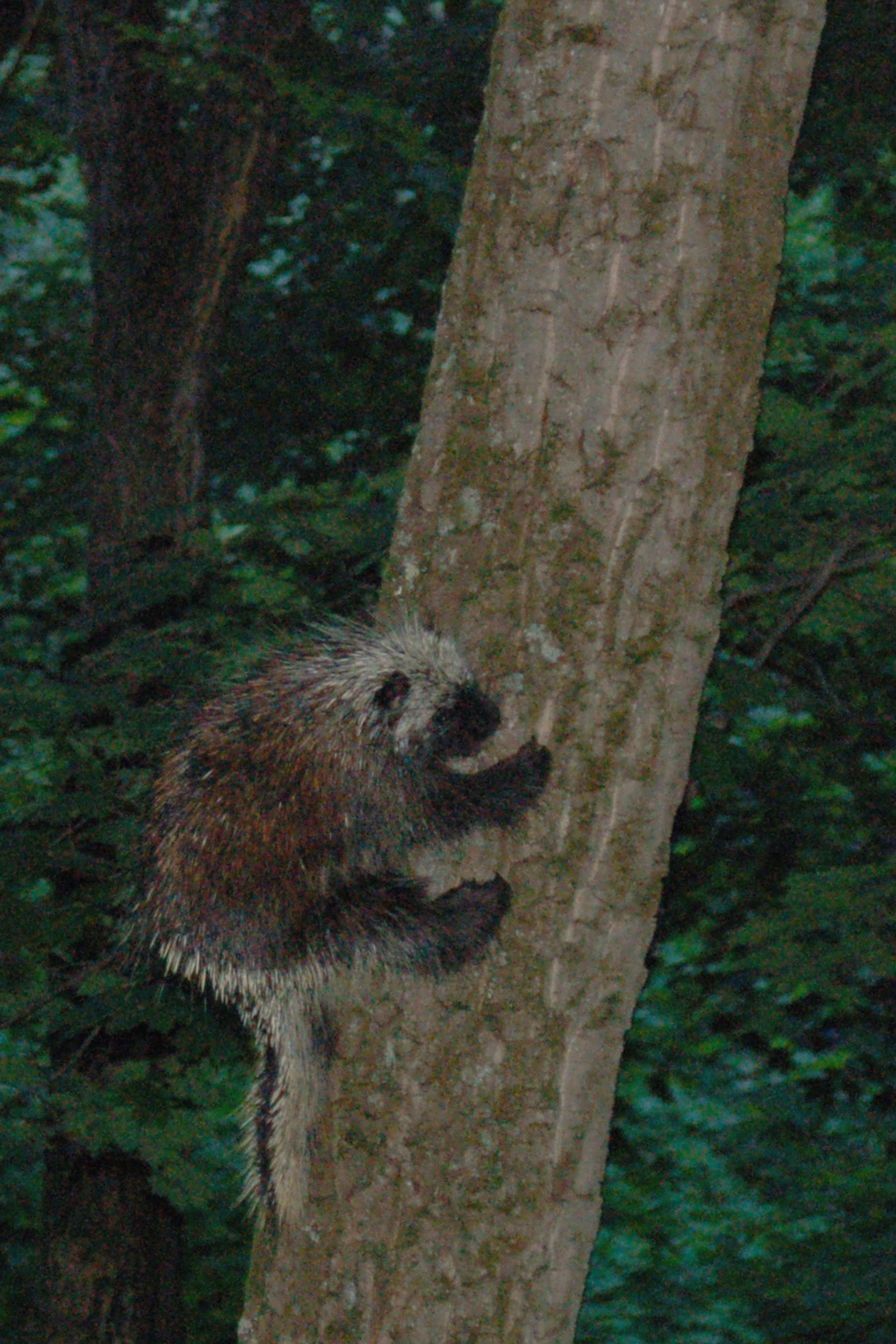 This turkey vulture was about to check out some road kill.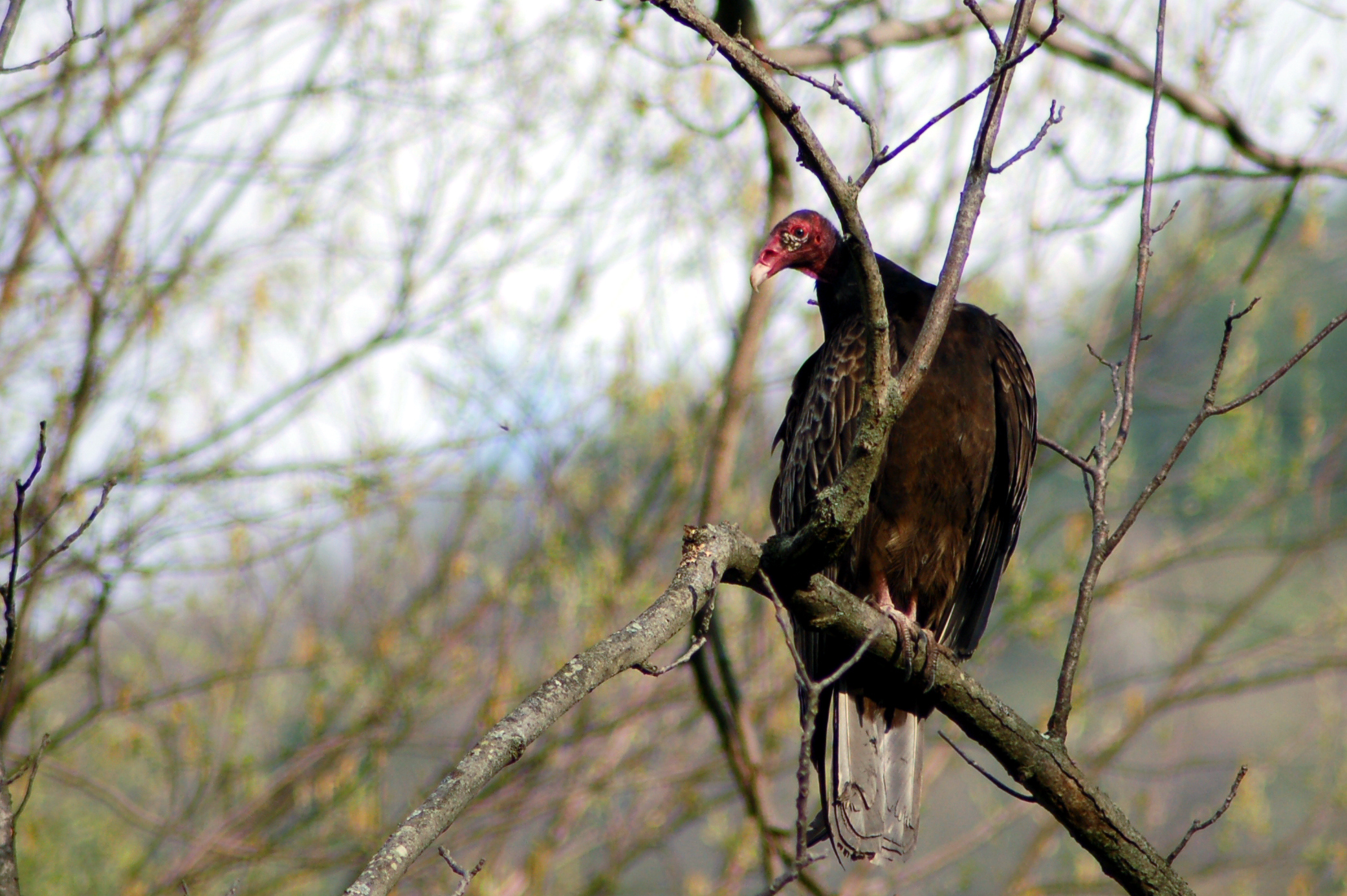 Being in the right place at the right time allowed me to capture this unforgettable sight atop the mountain at Hyner View State Park. Caught the picture but only a last name, Olena, for this hang glider. More info about Hyner and hang gliding HERE.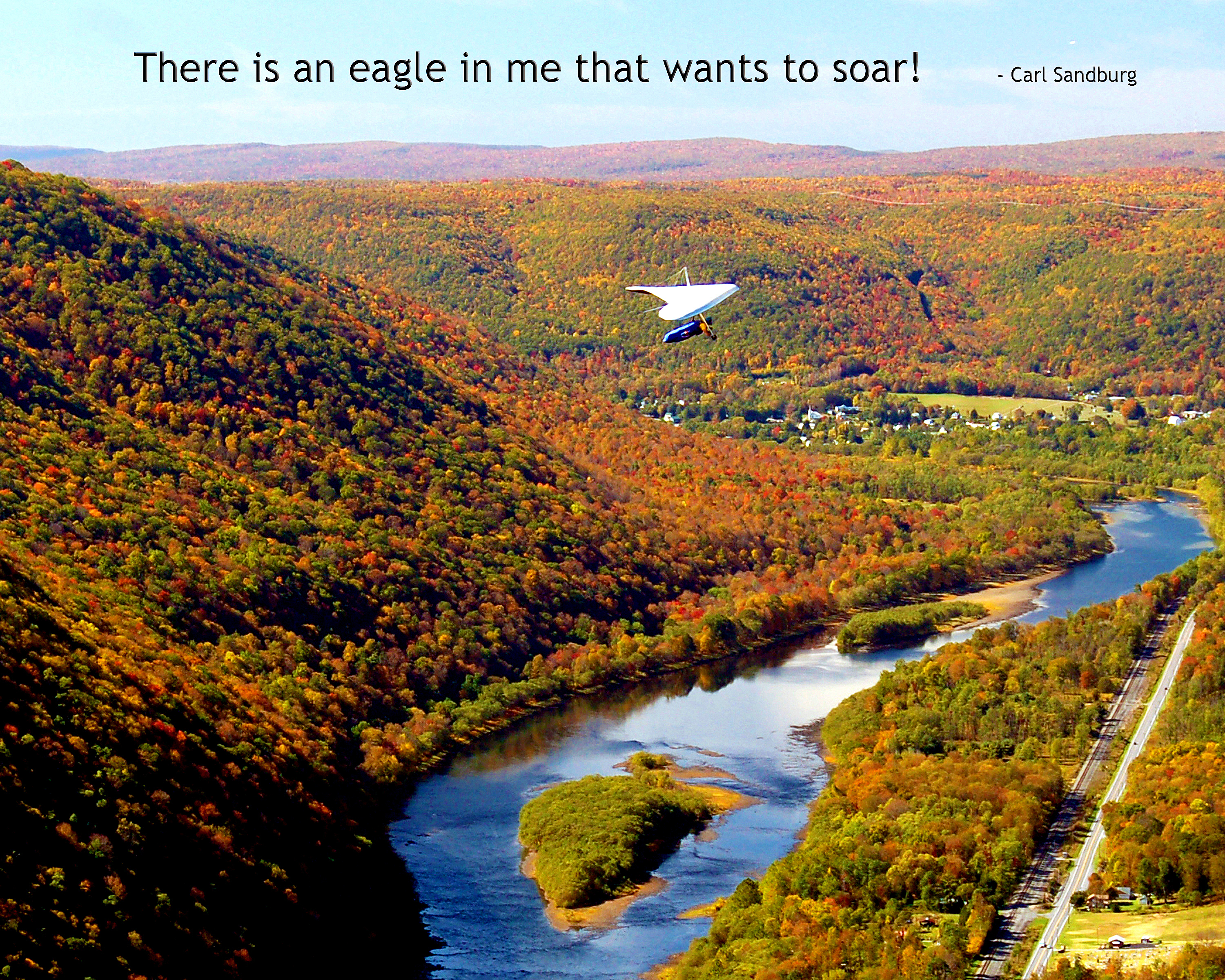 This young bear was digging up a snack until he noticed me.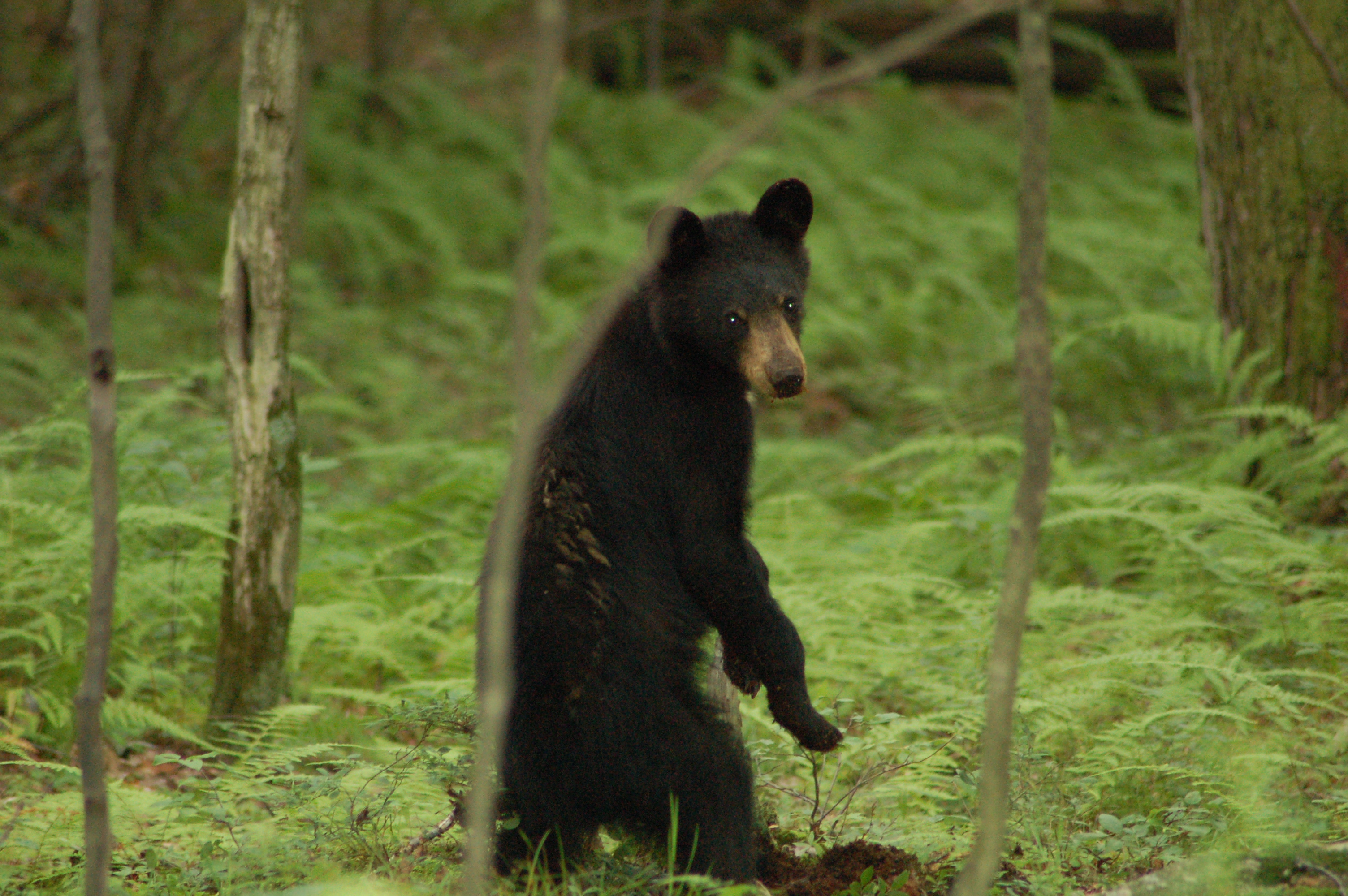 My most thrilling photo experience: This adult bear was just ambling through the woods minding his own business and surprised me and my husband. We figure he was headed for the pond that we were standing next to. I FROZE on the spot, except for my index finger which kept pressing the shutter button! He stopped and looked at us for what seemed like eternity, and then calmly turned and kept walking. What an adrenaline rush that was!