Home buying or selling with your Valentine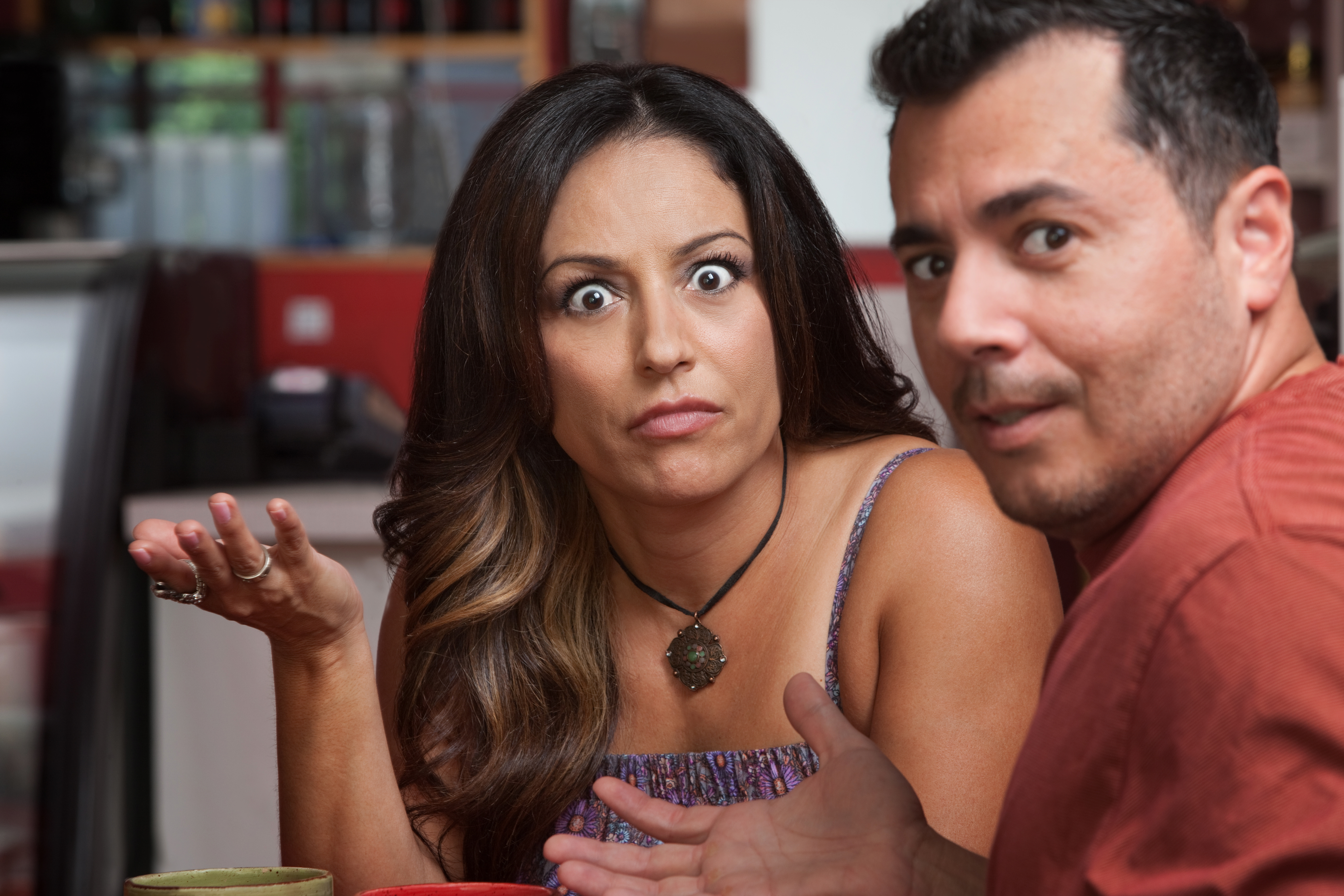 Adapted from an Inman News article.
Three-quarters of all couples fight during the home buying/selling process

According to a new survey conducted by The Harris Poll: 77% of homebuyers and 71% of home sellers say they've argued with a loved one during the process.
Buyer arguments:
54% of couples disagreed over the size and style of the home.
47% argued over "must-haves" and "deal breakers."

42% of couples fought over the location or neighborhood.
37% reported fighting over their budget.
29% disagreed about whether to purchase a fixer-upper, and

25% of couples argued over mortgage lenders or products.
Seller arguments:
Financial decisions during the home sale were also a significant source of conflict among couples.
69% arguing over either what price to list the home for, whether to drop the price or whether or not to accept an offer.
24% of selling couples disagreed on whether to allow anyone to walk through the home during an open house.
24% percent fought over whether or not to make repairs.

23% had differing opinions on maintaining a clean house for showings, and
21% experienced general uncertainty over whether or not the house would sell.
Age seemed to make a significant difference on how likely it was for a couple to argue. Millennials for instance, were much more likely to argue with a significant other about selling the home — with 85% arguing over the transaction — than the 54% of baby boomers who argued with loved ones over the process.
If you fall into any of these categories, take comfort in knowing that it's perfectly normal, and that you have lots of company. After 15 years and counting in real-estate, not too much surprises me, and I've worked only one couple whose disagreements prevented them from moving forward as planned.
Thinking about buying or selling? I'm ready when you are!
Happy Valentine's Day.