USDA map change might be a game-changer!
USDA loans, aka 'rural development loans' have always been a good deal for buyers. But because they focus on property outside populated areas, they are sometimes too far outside for those that would like to take advantage.
Until now, that is. This morning Sheila Gambatese from Holland Mortgage sent out the following maps showing the program boundaries. In order to qualify, the property must be OUTSIDE the shaded area. The big change is that areas of Summit Township that fall South of I-90 are now included, where they previously were not.
That's GREAT news if you're considering a move up the hill. Here's the OLD map: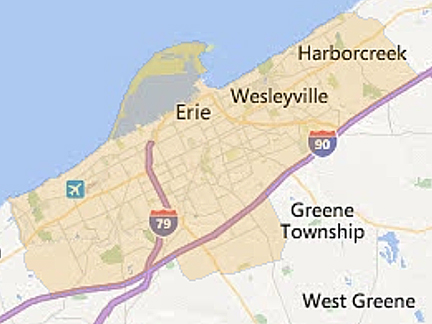 And the NEW map: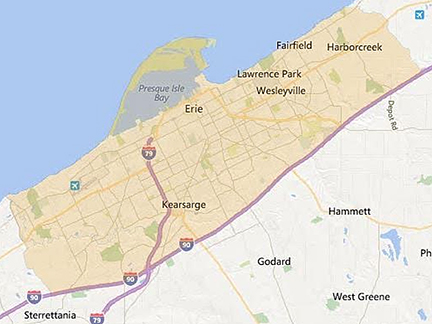 Just ask if you'd like me to email the brochure to you.
Sheila: Thanks for the update and we'll be in touch for any questions.
Sheila M. Gambatese
2701 Evanston Avenue
Erie, PA 16506
Senior Loan Officer
Holland Mortgage Advisors
(814) 450-2517 Cell
(814) 792-2003 Office
(412) 531-1884 fax
sgambatese@hmamortgage.com
Company NMLS # 139164
Individual NMLS# 130231