BIG Dreams on a Small Budget?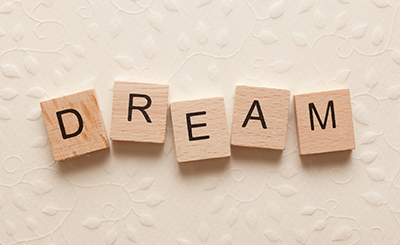 During a conversation I had recently, a buyer explained his plan and I want to share it with you because it has merit. While it certainly won't be right for everyone, this plan could be VERY appealing to someone whose dreams are bigger than the budget. And if you're also expecting a tax refund this year, this might be the perfect time to start building that nest egg for YOU!
Here's the premise: you buy a really nice mobile home that's in a park for $45,000 and then start looking for a little (or whatever size suits you) parcel of land in a peaceful, tree-studded area outside the city for, maybe another $30k. Then move the mobile home to your lot and put it on a permanent foundation. Are you with me so far? Your investment is approx. $75-80,000. BUT when you look at the sales of comparable properties, you'll see that they can easily be $125,000 or more! You've just added quite a bit of value to your property!
You're now sitting on lots of equity that you can tap into with a home equity loan or just let it grow while you happily live there. If you later decide to purchase a different home, that equity will come back to you. Use it to make a bigger down payment, (giving you a smaller monthly payment) or money to renovate the place to suit your taste.
To get your dream plan started, check out this super mobile home at 267 Palasade Court. It's got 3 bedrooms, 2 baths, woodburning fireplace and open layout. At this writing on Feb 15, 2017, a quick MLS search, in Summit, Millcreek, Fairview, & Girard townships, reveals more than 20 parcels of land ranging in size from under 1 acre up to 3-1/2 acres. All of them under $30,000 asking price.
If this sounds interesting to you, please reach out for more info.

Disclaimer: 1. Some lenders will not finance a mobile home in a park, 2. You would have other charges that are not detailed here such as well/septic, etc and 3. I am the listing agent of 267 Palasade Court.